Current Weather Outlook
Statewide weather outlook from Florida Division of Emergency Management Meteorology
Wednesday, August 12, 2020
...Summertime Heat, Humidity, and Storms Continue...Numerous Showers and Thunderstorms Across the State...Isolated Strong to Severe Thunderstorms May Contain a Damaging Wind Gust, Heavy Rainfall, and Frequent Lightning...Heat and Humidity Combine to Make it Feel Like 100-108 Degrees this Afternoon...Tropical Depression #11 Forms in Central Atlantic, But NoThreat to Florida at This Time...
Updated at 9:31 A.M. EDT
Today's Weather: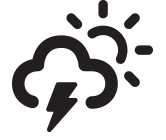 Some low clouds and patchy fog across North Florida will dissipate by mid-morning. Scattered showers and thunderstorms are ongoing near the coasts this morning. However, more thunderstorms will begin developing over the land areas in the late morning then spreading inland through the afternoon and evening. The best chance for storms today will be in Northeast Florida and along the West Coast. Some of the thunderstorms today could become strong to briefly severe with gusty winds over 45 mph, waterspouts, frequent lightning, and heavy rainfall. The thunderstorms will slowly taper after sunset, with isolated showers and thunderstorms near the coasts and offshore overnight.
High temperatures will generally be in the lower 90s near the beaches with the middle 90s inland. The heat and humidity will combine to make it feel more like 100-108 degrees across much of the state. Lows overnight will be in the middle 70s to lower 80s.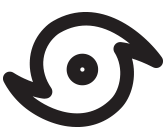 Tropics: Tropical Depression Eleven, located about midway between the Lesser Antilles and the Cabo Verde Islands, continues to shown signs of improved organization. Maximum sustained winds are near 35 mph, and gradual strengthening is forecast over the next few days. TD 11 will likely become a tropical storm later today (next name is Josephine). TD 11 is moving toward the west at 15 mph, and a turn to the west-northwest or northwest is expected to begin tonight and continue for the next several days. TD 11 will encounter strong wind shear late this weekend or early next week, which will likely cause weakening. This system does not pose a threat to Florida for the next 5 days, but it will continue to be monitored.
For the latest on the tropics, visit the National Hurricane Center at www.hurricanes.gov.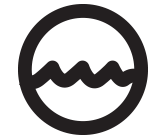 Rip Currents: Light winds and wave heights less than 3' will result in a low rip current risk statewide, except for a moderate risk at Northeast Florida beaches. For the latest Rip Current Outlook, visit www.weather.gov/beach.
Marine Hazards: Red Tide has not been observed at significant levels.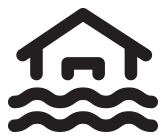 Flash Flooding: Thunderstorms this afternoon may produce a quick 2-3" of rain and create some minor street flooding, especially in Northeast Florida where heavy rainfall has fallen each afternoon for the last few days. Isolated flash flooding cannot be ruled out in these areas.
Hydrology: A River Flood Warning is in effect for the St. Marys River at Macclenny until further notice. The river has reached minor flood stage and will crest tonight or Thursday. Most impacts will occur on the Georgia side of the river. All other rivers and streams are below flood stage. Forecast rainfall today will not significantly impact river levels. Streamflows along the West Coast and across the Panhandle continue to be below normal. For more information on specific rivers, please visit the Southeast River Forecast Center here.
Coastal Flooding: No coastal flooding is expected today.
Lake Okeechobee's average elevation is 13.74 feet, which is 0.19 feet below normal for this time of year. Lake levels will continue to slowly rise due to recent and forecasted rainfall.