Current Weather Outlook
Statewide weather outlook from Florida Division of Emergency Management Meteorology
Thursday, July 18, 2019
...Temperatures Will Feel Like 100-106 Degrees...More Widespread Rain Chances Across the Peninsula This Afternoon...Moderate Rip Current Risk Across Panhandle and Along East Coast...No Tropical Development in the Atlantic Next 5 Days...
Updated 9:10 A.M. EDT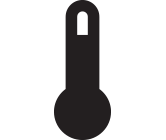 As the surface heats up, this afternoon, high temperatures will reach relatively seasonal values, with much of the state peaking in the upper 80s and middle 90s. High levels of humidity will combine with the warm temperatures, resulting in high heat index values. Temperatures this afternoon will feel like 101-107 statewide. Lows will generally be in the upper 70s and low 80s tonight.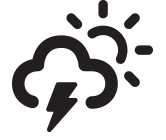 Sunny to partly cloudy skies this morning will become cloudy for much of the state this afternoon. However, a few isolated showers or thunderstorms may develop along the southeastern coast later this morning. Showers and thunderstorms are expected to become more widespread across the Big Bend and Peninsula this afternoon and into this evening. Isolated storm development is still a potential threat in the Panhandle, especially in the central and eastern portions of the region. Like most summer afternoons, a storm or two could be strong, with frequent lightning, gusty winds, and heavy rainfall. Rain chances will persist into the evening, then decrease after sunset.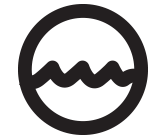 Light onshore winds (5-10 mph) will continue a moderate rip current risk for eastern Panhandle beaches. A moderate rip current risk is also forecast along the East Coast from Nassau to Martin Counties due to light onshore winds. All other Florida beaches have a low risk today
Remember, always swim within sight of a lifeguard. Never swim alone. If caught in a rip current, swim parrallel to shore to Break the Grip of the Rip! Double red flags mean the beach is closed. Rip currents can still occur on low risk days! For the latest Rip Current Outlook, visit www.weather.gov/beach.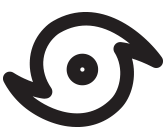 There are no areas being monitored for possible development in the Atlantic, Gulf of Mexico, or Caribbean. Tropical development is not expected for at least the next 5 days. For more information regarding the tropics, please visit www.hurricanes.gov.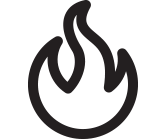 Hot temperatures and continuing drought conditions along with high humidity, relatively moist soils and fuels, and light winds continue to produce a low wildfire threat in North Florida. Lightning may ignite new fires. Downed trees from Hurricane Michael continue to pose a hazardous fuel source.
There are currently 18 active wildfires across the state burning a total of 87.6 acres. 16 of these fires are 100% contained. A County Burn Ban is in effect for Duval, Orange, Hillsborough, Pinellas and Sarasota (prohibited year-round).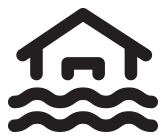 All Florida rivers are below flood stage and no river flooding is forecast. The Manatee River at Myakka Head is in action stage, but is expected to fall tonight. A handful of Panhandle rivers are in low water stage. Rainfall totals widespread will generally be less than 0.50". A few localized areas could receive a quick 1-2" but no flash flood threat is expected today. For more information on specific rivers, please visit the Southeast River Forecast Center here.