Current Weather Outlook
Statewide weather outlook from Florida Division of Emergency Management Meteorology
Thursday, November 14, 2019
...Rain Showers Expected to Increase Statewide Through Tonight...Locally Heavy Showers Possible in the Big Bend...Isolated Thunderstorms Possible in Northeast and Central Florida...Dangerous Rip Currents Possible Along the East Coast and Panhandle Beaches...Minor Coastal Flooding Possible Along the East Coast and in the Keys...
Updated at 9:05 A.M. EDT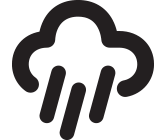 An area of low pressure will develop today over the southeastern Gulf of Mexico and will slowly move northward toward the Nature Coast by Friday morning. Ahead of this system, scattered light to moderate showers will be possible nearly statewide today. Some showers are already ongoing in the Keys and along the coasts of the Peninsula. Outside of the showers, overcast skies are expected. In North Florida, temperatures will be very cool with middle to upper 50s in the Panhandle and Big Bend with middle 60s to near 70 in Northeast Florida. Warm temperatures will prevail across the Peninsula with highs in the middle 70s to the lower 80s.
Overnight, as the low pressure system becomes better organized and moves closer to the Nature Coast, numerous to widespread showers are expected for North and Central Florida with lesser coverage over South Florida. Some heavy showers are possible, particularly in the Big Bend and Northeast Florida. Isolated thunderstorms will be possible overnight in Northeast and Central Florida overnight. Severe weather is not anticipated. Overnight lows will have a large range across the state: middle to upper 40s in the Panhandle and Big Bend, middle 50s to lower 60s in Northeast Florida, middle to upper 60s in Central Florida, and upper 60s to middle 70s in South Florida.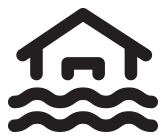 Hydrology: A River Flood Warning is in effect for the St. Johns River at Astor until further notice as minor flooding continues. A few rivers in North Florida are in low water stage due to continuing drought conditions. For more information on specific rivers, please visit the Southeast River Forecast Center here.
Rainfall totals of 1-2" are possible in the Big Bend today and tonight. This could result in some nuisance flooding, and the Weather Prediction Center has outlined the Big Bend in a Marginal Risk of flash flooding today (level 1 of 4).
Coastal Flooding: Strong onshore winds and astronomically high tides associated with the waning gibbous moon will result in some areas of coastal flooding along the East Coast and in the Keys. A Coastal Flood Advisory is in effect for the coastal Northeast Florida and the tidal St. Johns basin where tides of 1-2 feet above normal are expected. A Coastal Flood Advisory is also in effect for the Middle and Upper Florida Keys for tides of 1.25 feet above normal. A Coastal Flood Statement is in effect for Southeast Florida and the Lower Florida Keys where tides around 1' above normal are possible.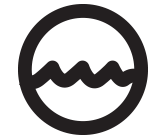 Rip Currents: Strong onshore winds will result in a high rip current risk for East Coast beaches from Nassau to Flagler County and for Palm Beach County. All other East Coast beaches have a moderate risk. Breezy winds will result in a moderate rip current risk for all Panhandle beaches except Walton and Bay Counties where a low risk is in effect. All West Coast beaches will have a low risk today
Remember, always swim within sight of a lifeguard. Never swim alone. If caught in a rip current, swim parallel to shore to Break the Grip of the Rip! Rip currents can still occur on low risk days! Double red flags mean the beach is closed. For the latest Rip Current Outlook, visit www.weather.gov/beach.
Marine Hazards: Red Tide has been observed at moderate to high levels in Sarasota, Charlotte, Lee, and Collier Counties. This may result in some respiratory irritation at area beaches.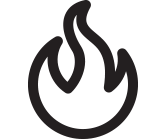 Fire Weather: Soil moisture has increased slightly from the recent rainfall, but pockets of dry fuels still exist in North Florida and Southwest Florida. Winds will be lighter today with higher relative humidity and good rain chances. Wind gusts could still approach 20-30 mph along the East Coast. However, ongoing drought will still result in a moderate wildfire threat for North Florida and a low wildfire threat in Central and South Florida.
There are currently 5 active wildfires across the state burning a total of 4.7 acres. A County Burn Ban is in effect for Duval, Orange, Hillsborough, Pinellas, and Sarasota (prohibited year-round), & Liberty County.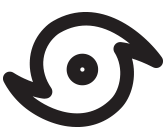 Tropics: Tropical development is not expected over the next 5 days. Hurricane Season continues through November 30.
For more information regarding the tropics please visit www.hurricanes.gov.