Current Weather Outlook
Statewide weather outlook from Florida Division of Emergency Management Meteorology
Wednesday, July 18, 2018
...Scattered to Numerous Showers and Thunderstorms Expected Today, Especially Along and North of I-4...Marginal Risk for Flash Flooding across Northwest Florida...Moderate Risk of Rip Currents for Some Panhandle and Atlantic Beaches...River Flood Warnings Continue for Parts of the St. Johns River...
Updated 8:45 A.M. EDT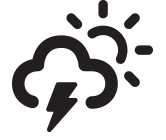 A weak cold front remains draped across the Southeast United States and will help enhance rain chances over North Florida today. Scattered thunderstorms are already ongoing near the Gulf Coast this morning from Panama City to Sarasota. These thunderstorms will track inland and become more numerous from late morning into the afternoon. Additional thunderstorm development is expected along the East Coast by early afternoon.
Thunderstorms will be slow moving which will result in locally high rain totals. There is a Marginal Risk of flash flooding across the Panhandle and Big Bend today. Rainfall rates may exceed 2" per hour. Some thunderstorms may also be strong, with frequent lightning and gusty winds over 45 mph statewide.
Temperatures today will be in the upper 80s to low 90s across the state with a few more clouds. With the high humidity, heat index values will be between 98 and 104 degrees. South Florida metro areas may exceed 105 degrees.
Showers and thunderstorms will gradually fade after sunset. A few thunderstorms will linger through sunrise along the Gulf Coast. Patchy fog will develop across interior North Florida. Lows statewide will be in the middle to upper 70s.
A moderate risk for rip currents exists for Walton County through Franklin County in the Panhandle area and for Volusia to Martin County on the East Coast. Winds will be onshore at 10-15 mph with wave heights of 2-3'. A low risk for rip currents continues at all other Florida beaches. Remember, always swim within sight of a lifeguard. Rip currents can still occur on low risk days! For the latest rip current outlook, visit www.weather.gov/beach.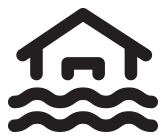 River Flood Warnings are in effect for the St. Johns River above Lake Harney and at Astor. The St. Johns River will remain in minor flood stage throughout the week. Additionally, the Ocklawaha River at Rodman Dam is in minor flood stage- but falling. Several other rivers remain in action stage across the state, but are not forecast to reach flood stage at this time. Localized heavy rainfall, particularly across North Florida, may contribute to raising river levels. For more information on specific river stages, please visit the Southeast River Forecast Center here. Lake Okeechobee average elevation is 14.44 feet, which is 0.83 feet above normal for this time of year.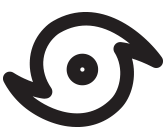 Tropical cyclone formation is not expected over the next 5 days. High pressure and dry air are dominating the open waters of the Tropical Atlantic. For more information on the tropics, please visit the National Hurricane Center at www.hurricanes.gov.