Current Weather Outlook
Statewide weather outlook from Florida Division of Emergency Management Meteorology
Thursday, November 15, 2018
...Scattered Thunderstorms Possible in South Florida...Near or Below Freezing Temperatures Possible Tonight in North Florida...Moderate to High Risk of Rip Currents for Most Florida Beaches...River Flood Warnings Continue For a Few North Florida Rivers...
Updated 8:45 A.M. EST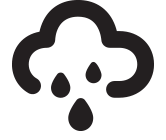 For the Peninsula, scattered showers and thunderstorms are possible in South Florida. Widespread severe weather is not expected in these areas, but gusty winds and locally heavy downpours may be possible in stronger storms. Otherwise, expect partly to mostly cloudy skies with highs in the upper 60s to lower 70s north of I-4 to the upper 70s to middle 80s south of I-4. After the cold front passes through, lows will plummet into the 40s north of Lake Okeechobee with 50s and 60s south of the Lake. Only the Keys will see lows in the 70s.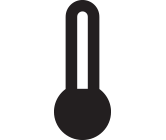 Patchy drizzle and light rain will move out of North Florida through the morning. Skies will gradually clear during the day. Highs will range from near 50 over the western Panhandle to the middle 60s in Northeast Florida. Tonight will be another cold night for North Florida. A Freeze Warning is in effect for inland portions Escambia, Santa Rosa, and Okaloosa Counties tonight. Lows will tumble into the 30s for all of North Florida.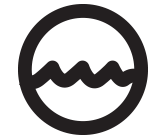 High surf and breezy onshore winds will result in a high risk of rip currents for many West Coast beaches today. Rough surf will result in a moderate risk of rip currents for all Panhandle and most East Coast beaches. Wave heights will be 2-3' along the Panhandle, 3-5' along the West Coast, and 4-6' along the East Coast. Remember, always swim within sight of a lifeguard. Rip currents can still occur on low risk days! For the latest rip current outlook, visit www.weather.gov/beach.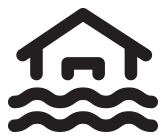 River Flood Warnings are in effect for the Shoal, Chipola, and Apalachicola Rivers, which are expected to rise into minor flood stage by Thursday. The Chipola River at Altha could rise into moderate flood stage. The lower Choctawhatchee River could rise into minor flood stage this weekend. Rainfall of less than 1" is expected across Southeast Florida, which should not cause any flash flood or riverine flood concerns. For more information on specific river stages, please visit the Southeast River Forecast Center here.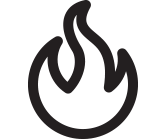 Lightning from scattered thunderstorms over South Florida where dry conditions have prevailed recently could spark wildfires today. Recent rainfall from this week will keep the wildfire risk low across North Florida. County burn bans are in effect for 8 counties, including 3 in the Panhandle in the wake of Hurricane Michael and 5 in the Peninsula that are prohibited year-round.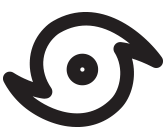 Tropical cyclone development is not expected over the next 5 days. For more information on the tropics, please visit the National Hurricane Center at www.hurricanes.gov.