Current Weather Outlook
Statewide weather outlook from Florida Division of Emergency Management Meteorology
Tuesday, January 28, 2020
...Severe Weather Awarness Week! Today's Hazard Focus is on Rip Currents & Marine Hazards...Sunny, Dry, and Seasonable Today Statewide...Isolated Shower May Develop in Southeast Florida this Afternoon...Increasing Clouds with Rain Showers Tonight in the Western Panhandle...No Severe Weather or Flash Flood Threat...Elevated Rip Current Risk Today and Wildfire Threat this Afternoon...
Updated at 9:39 A.M. EST
This week is Florida's Severe Weather Awarness Week! Today's hazard focus is on rip currents and marine hazards. Rip currents occur naturally and affect Florida beaches year-round. Rip currents typically form along the beach at breaks in the sandbar or near piers and jetties. Much like lightning, Florida typically leads the nation in reported rip current drownings each year. In 2019, there were at least 27 fatalities in Florida (90 nationwide) due to rip currents and high surf. Since 2006, 80% of the rip current fatalities occured at unguarded beaches. Always swim within sight of a life guard and never swim alone. If you find yourself caught in a rip current, don't panic and don't fight the current. Swim in a direction parallel to the shoreline either towards the left or the right. Remember: "Don't fight, swim left or right."
To learn more about Rip Currents and Marine Hazards that affect Florida, read today's information brochure and view today's safety video.
Wednesday's focus will be on tornadoes and severe thunderstorms.
Weather Outlook for the Next 24 Hours: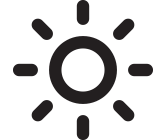 Patchy fog will dissipate by late morning across the western Panhandle and South Florida.
Today will be sunny, dry, and seasonable statewide. Winds will be light out of the northeast with high temperatures in the 60s and 70s. An isolated shower may develop along the coast of Southeast Florida this afternoon, but there is no threat of severe weather or flash flooding.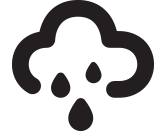 Cloud cover will begin to increase this evening in the Panhandle as the next storm system approaches. Isolated showers will move in by sunrise in the western Panhandle. A stray shower will also remain possible across Southeast Florida and the Florida Keys. Low temperatures will be in the 40s in North Florida, the 50s in Central Florida, the 60s in South Florida, and the 70s in the Florida Keys.
Patchy fog may develop near bodies of water, but widespread, dense fog is not forecast tonight.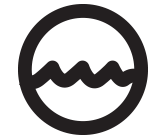 While winds will be light today, a residual swell will result in a moderate risk along the East Coast from Volusia to Palm Beach County and for all Panhandle beaches. West Coast & Northeast Florida beaches will have a low rip current risk today. Wave heights will be 1-3' statewide. For the latest Rip Current Outlook, visit www.weather.gov/beach.
Red Tide has not been observed above background levels.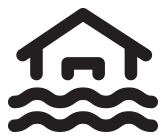 All Florida rivers and creeks are below flood stage. A few rivers in the Panhandle are elevated but have crested below flood stage. For more information on specific rivers, please visit the Southeast River Forecast Center here.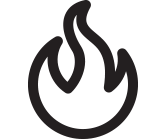 While soil and fuel moisture is high in the Panhandle from recent rainfall, the rest of the state has started to dry out once again (especially in South Florida). While winds will be light today (NE at 5-10 mph), relative humidity will near critical levels across inland areas this afternoon (25-35%). This will result in a low to locally moderate wildfire threat statewide.
There are currently 9 active wildfires across the state burning a total of 25.2 acres. A County Burn Ban is in effect for Duval, Orange, Hillsborough, Pinellas, and Sarasota (prohibited year-round).