Current Weather Outlook
Statewide weather outlook from Florida Division of Emergency Management Meteorology
Saturday, March 24, 2018
...Dry But Warmer Today...A Few More Clouds in Northwest Florida...High Wildfire Threat Statewide Due to Low Humidity and Breezy Winds...Moderate Rip Current Risk at Panhandle and East Coast Beaches...
Updated 9:00 A.M. EDT Saturday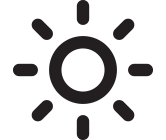 High pressure remains in control of the weather across the Southeast. With the high pressure system centered nearly overhead of Central Florida, skies will be sunny throughout the Peninsula. As a storm system passes well to our north today, some patchy cloud cover is spreading into North Florida. However, there is no chance of rain today. High temperatures will be in the upper 70s to near 80, which is closer to normal for this time of year. Humidity will begin to increase today across the Panhandle and Big Bend as breezy southerly winds bring in air from the Gulf of Mexico. Lighter and more erratic winds are expected today across the Peninsula, but will generally turn southerly by this evening.
Tonight, some cloud cover is expected to remain in Northwest Florida. A stray shower (10% chance) is possible in the western Panhandle overnight. The rest of the state will be dry with light winds and clear skies, allowing temperatures to fall down into the 40s inland and 50s along the coast.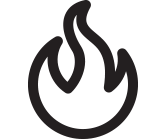 Winds will be breezy across North Florida today (from the south at 10-15 mph), but lighter and more erratic than previous days across Central and South Florida (from the southeast at 5-10 mph) . Relative humidity will drop below critical levels across most of the state this afternoon for several hours. A high fire weather threat is expected today. There are Red Flag Warnings in effect for many counties in Central and South Florida until 1900 hours on the east coast, and 2000 hours on the west coast. Red Flag Warnings mean that weather conditions will allow any fires that start to spread rapidly. Outdoor burning is not recommended. County burn bans are in effect for Duval, Hendry, Hillsborough, Orange, Osceola, Pinellas, and Sarasota counties.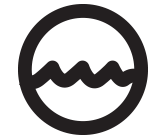 A moderate risk of rip currents is forecast for Panhandle beaches from Escambia to Gulf County and at all Atlantic beaches. Wave heights will be 2-3' at moderate risk beaches today and less elsewhere. A low risk of rip currents is expected at all other beaches today. Remember, always swim within sight of a life guard. Rip Currents can still occur on low risk days! The most recent rip current forecast is available here: https://www.weather.gov/beach/