Current Weather Outlook
Statewide weather update from Florida Division of Emergency Management Meteorology
Thursday, February 22, 2018
...Well Above Average Temperatures Expected to Continue Statewide Today...Isolated to Scattered Showers Possible in the Keys, South Florida, Along Much of East Coast...Moderate to High Risk of Rip Currents at All East Coast and Panhandle Beaches...Low Fire Weather Threat in South Florida...
Updated 9:40 A.M. EST Thursday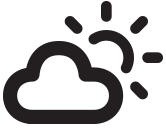 Dense fog throughout Northwest Florida and patchy fog in Northeast and northern Central Florida are expected to dissipate by mid morning. There is a high pressure system above North Florida which is causing this region to be drier than the rest of the state. Throughout the morning, the Space Coast and South Florida will experience isolated to scattered showers. Showers are expected to end by mid morning in the Space Coast, but will continue in South Florida throughout the day. Southwest Florida will have light showers today. The rest of the state is going to be partly sunny and dry.
Showers are expected to continue along the East Coast of Florida tonight and into tomorrow morning. Fog will return later tonight, but will mostly dissipate into tomorrow morning. The high pressure system is expected to move away from Florida by tomorrow, allowing an increasing chance of showers in much of the state.
Highs will be in the high 70s in North Florida and 80s from Central to South Florida, which is well above average for this time of year. Lows tonight will be in the 60s in North and Central Florida, while South Florida will be in the low 70s.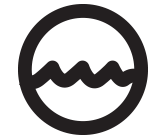 A high risk for rip currents is in effect for Panhandle beaches in Walton and Bay counties and South Florida from Palm Beach County to Miami-Dade County. A moderate risk for rip currents is forecast for the East Coast beaches from Nassau Country to Martin County and the rest of the Panhandle beaches. Winds along the East and Panhandle beaches will be at about 10 mph and blowing from the east, while winds in South Florida will be about 20 mph from the east. This will result in wave heights of 3-5' along the East Coast and 1-3' along the Panhandle. A low risk for rip currents is expected at all other Florida beaches today. Beach goers are urged to check with local beach rescue for the latest surf conditions. Remember, always swim within sight of a lifeguard and never swim alone. Rip currents can still occur on low risk days!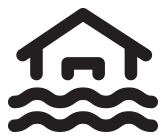 There are a few rivers and streams in near-flood, or action, stage in Northwest Florida, but water levels are decreasing out of this stage. Many rivers in the Panhandle area are still below normal level due to ongoing drought conditions. Please visit the Southeast River Forecast Center website at weather.gov/serfc for more information on river stages.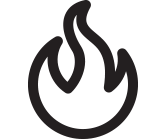 Winds will be light across inland Florida today (10 mph) and relative humidity mostly above critical levels (above 50%) for the state. Drought conditions continue to improve in the Panhandle and Big Bend, but abnormally dry conditions are beginning to present themselves in the Peninsula. There is a low fire weather threat for South Florida, primarily due to high ERC values and drying near-surface soil moisture. With the exception of those counties with a year-round ban, there are no counties with a burn ban in place.