Severe Weather
...Scattered Showers and Thunderstorms in North and South Florida Today...Isolated Activity in Central Florida...Gusty Winds, Frequent Lightning, Heavy Downpours Possible With Any Storms...Heat Advisories in Effect in South Florida...Moderate Risk for Rip Currents for Central East Coast and Panhandle Beaches...Tropical Wave Near Africa Has 20% Chance of Development Over the Next Five Days...
Updated 9:55 A.M. EDT Wednesday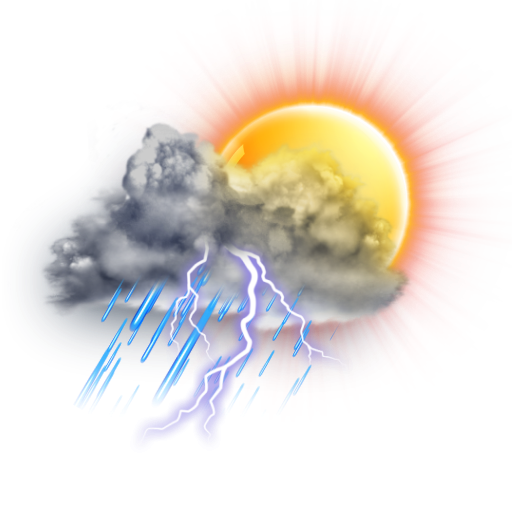 An upper level disturbance over southern Georgia, along with some help from sea breeze interaction, will allow scattered showers and thunderstorms to develop throughout much of North Florida today. These storms will be slow-moving and could produce locally heavy rainfall in Northeast Florida that causes ponding on roadways and in low-lying areas. Scattered activity is also expected in South Florida due to sea breeze interaction. High pressure aloft will limit showers and storms in Central Florida, but isolated activity is still in the forecast. Any storms could produce frequent lightning, gusty winds, and heavy downpours. Highs will range from near 90 in the Panhandle and the Big Bend to the mid 90s elsewhere. Heat index values between 105 and 110 degrees are expected this afternoon in South Florida, where Heat Advisories are in effect for Broward, Collier, Glades, Hendry, Mainland Monroe, Miami-Dade, and Palm Beach counties. Remember to drink plenty of fluids and take frequent breaks or stay in air conditioned rooms if possible. Heat index values between 100 and 105 degrees are expected this afternoon in Central Florida. Overnight, isolated showers are possible along the coasts, but dry conditions are otherwise expected. Lows will be in the mid to upper 70s statewide with some locations in South Florida remaining near 80 degrees.
A moderate risk for rip currents is forecast for East Coast beaches from Volusia County to Martin County due to a small east swell, and for Panhandle beaches from Walton County to Franklin County due to onshore 10 mph winds and wave heights of 1 foot or less. A low risk for rip currents is forecast for all other Florida beaches today. Beach goers are urged to check with local beach rescue for the latest surf conditions and to always swim within sight of a lifeguard. Remember, rip currents can still occur on low risk days!
A tropical wave south of the Cabo Verde islands is producing a few disorganized showers and thunderstorms this morning. Any development of this wave would be slow to occur as it moves westward over the next few days. It has a near 0% chance of development over the next 48 hours and a 20% (low) chance of development over the next five days. For the latest information on the tropics, please visit hurricanes.gov.
There is no fire weather threat in Florida today due to elevated rain chances and winds generally remaining below 10 mph. However, with thunderstorms in the forecast, the possibility of lightning-induced wildfires exists.
National Weather Service