State Emergency Operations Center
Situation Reports
5 Day Statewide Weather Outlook
2016 Storm Season
2014 Storm Season
2012 Storm Season
Wildfires
For the most up-to-date information on Florida's wildfires, visit www.floridaforestservice.com/wildfire/information.html.
Deepwater Horizon Response
Visit the State Emergency Deepwater Horizon Response page.
For more information on Florida's Deepwater Horizon response, as well as health and safety tips, visit www.dep.state.fl.us/deepwaterhorizon.

View the Deepwater Horizon Response
Current Situation
View Larger Map
Weather Forecast
...High Pressure Over Florida Finally Weakens Today...Scattered Showers and Thunderstorms in South Florida and the Keys Today and Tonight...Cold Front Moves Into Panhandle Overnight, Isolated Severe Weather Possible...***Despite Rain Chances, HIGH Fire Weather Threat in Northeast Florida and the Peninsula Today***...Several Counties With Active Burn Bans, See List Below...High Rip Current Risk for Some East Coast Beaches...Moderate Risk for Panhandle and Other East Coast Beaches...
Updated 9:45 A.M. EST Saturday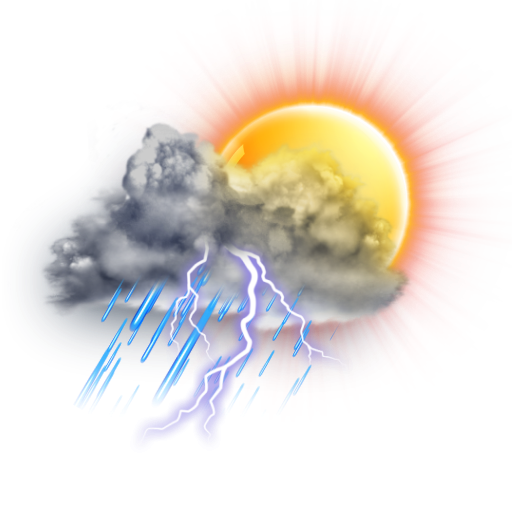 High pressure over the southeast U.S. is weakening today as a cold front approaches the Panhandle and a weak area of low pressure in the Gulf of Mexico approaches South Florida. In South Florida, scattered showers will increase and spread northward throughout the day, with the best chances and highest rainfall amounts expected south of I-75. A few thunderstorms may develop in the region this afternoon as well. Some isolated showers may reach southern Central Florida this afternoon, but North and Central Florida are otherwise expected to remain dry today under partly cloudy skies. High temperatures will be in the upper 70s to lower 80s along the Atlantic and Panhandle coasts and in the mid to upper 80s elsewhere. As the weak area of low pressure moves closer, showers and thunderstorms will continue in South Florida and the Keys overnight. A cold front and associated showers and storms are expected to move into the western Panhandle overnight; there is a marginal risk of severe weather in the extreme western Panhandle with damaging winds and hail possible, but the threat is limited to the early morning hours on Sunday. Smoke from any nearby wildfires in the Peninsula and Northeast Florida may cause some intermittent visibility issues overnight and into Sunday morning. Lows will be in the lower to mid 60s in North Florida and in the upper 60s to lower 70s in Central and South Florida.
Despite increased rain chances in parts of South Florida, a HIGH fire weather threat continues today throughout the Peninsula and Northeast Florida due to ongoing drought conditions in parts of Central and South Florida, dry soils, low relative humidity, and winds increasing to 10-15 mph in most parts of those regions this afternoon. There is also a low fire weather threat in the Big Bend due to low relative humidity and winds near 10 mph this afternoon. Baker, Brevard, Citrus, Glades, Hendry, Hernando, Highlands, Lake, Levy, Nassau, Okeechobee, Orange, Osceola, Palm Beach, Pasco, Polk, Putnam, St. Lucie, and Seminole counties currently have burn bans in place.
A high risk for rip currents is forecast for beaches in Palm Beach, Broward, and Miami-Dade counties due to wave heights up to 4 feet and onshore winds between 10 and 15 mph. A moderate risk for rip currents is forecast for Panhandle beaches from Walton County to Franklin County and all other East Coast beaches due to near-onshore or onshore winds between 10 and 15 mph and wave heights between 2 and 3 feet. A low risk for rip currents is expected at all other Florida beaches today. Remember, rip currents can still occur on low risk days!

National Weather Service
Maps