State Emergency Operations Center
Situation Reports
5 Day Statewide Weather Outlook
2016 Storm Season
2014 Storm Season
2012 Storm Season
Wildfires
For the most up-to-date information on Florida's wildfires, visit www.floridaforestservice.com/wildfire/information.html.
Deepwater Horizon Response
Visit the State Emergency Deepwater Horizon Response page.
For more information on Florida's Deepwater Horizon response, as well as health and safety tips, visit www.dep.state.fl.us/deepwaterhorizon.

View the Deepwater Horizon Response
Current Situation
View Larger Map
Weather Forecast
...Slow Moving Cold Front to Spark Scattered to Numerous Showers and Thunderstorms in the Peninsula...Moderate Risk for Rip Currents for the East Coast and Panhandle...No New Tropical Cyclone Activity Expected For Next Five Days...
Updated 9:00 A.M. EDT Wednesday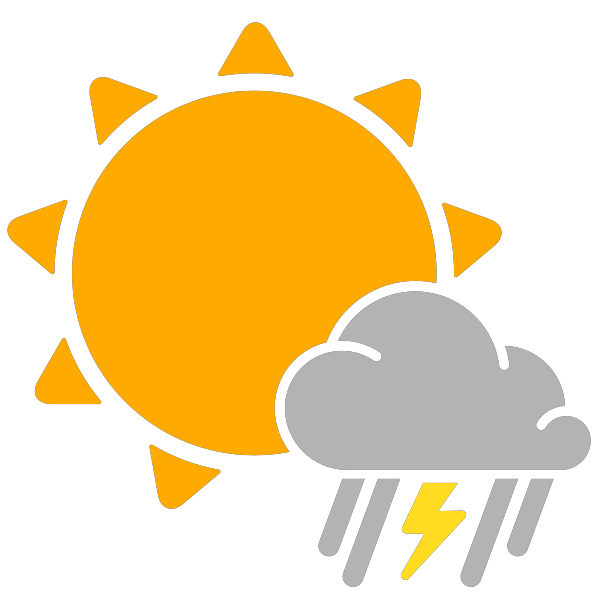 The slow moving cold front that has brought increased rain chances this week has moved into Central Florida this morning. This cold front won't make it too much further south today before dissipating. With partly clouds skies this morning in the Peninsula, temperatures will be warming up into the upper 80s and low 90s by this afternoon. Cloud cover is more widespread in the Panhandle and will limit temperatures today to the mid-80s. Scattered showers and thunderstorms are expected to develop starting late this morning first along coastal regions in Central Florida and then moving inland and developing elsewhere along the sea breeze. Rain chances are higher today in the Panhandle than in previous days as some moisture has moved back north. Some dry air coming in behind the front will limit rain chances in coastal Northeast Florida. Thunderstorms will be slow moving, so minor, localized flooding of urban and low-lying areas will be possible.
Showers and thunderstorms are expected to come to an end by midnight, leaving partly to mostly cloudy skies overnight. Some remaining showers and isolated storms may still persist in the coastal regions and continue through the early morning. Due to clearing skies and noticeable ground moisture, fog may develop in parts of North and Central Florida early tomorrow morning, but will disperse shortly after sunrise. Lows tonight will be in the low to mid 70s in North and Central Florida and in the mid to upper 70s in South Florida.
A moderate risk for rip currents is expected along the East Coast today north of Palm Beach County and along Panhandle beaches. Winds will be light, but onshore at 10 mph. Wave heights will be from 2-3'. A low risk of rip currents is expected elsewhere where winds will be lighter and wave heights less than 2'.
There are a couple of tropical waves in the Atlantic Basin. However, none of these are of any interest at this time. Tropical cyclone development in the Atlantic is not expected during the next five days. hurricanes.gov.
Heavy rainfall across parts of Florida has limited the fire threat. Scattered rainfall continues to bring long-term drought relief and keep soil moisture high. Winds will be light and humidity high, also limiting the wildfire threat. However, lightning activity will be moderate again in most regions today and conditions overnight will promote reduced visibility from a mixture of smoke and fog. A low wildfire threat will continue for Central Florida where some dry spots still exist. There are no red flag warnings today. Only one county which does not have a year-round burn ban, Charlotte, continues to have a burn ban in place.

National Weather Service
Maps